Honorary Editor
---
Sara J. Semple BA, MSt Hist. Res., DPhil
Reader in Archaeology, Durham University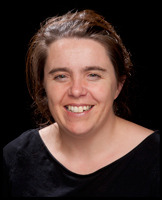 To read more about Sarah's research and publications go to her staff profile at Durham University by following this link.
Sarah has been at Durham University since 2006 and held the post of Deputy Editor for Medieval Archaeology since 2012.
Sarah's research focusses early medieval Britain and the North Sea zone and she is especially interested in early medieval interaction with the natural and human altered environment, the role of landscape in definitions of identity and religion and charting the ideological and political uses of natural topography and ancient remains. She has published widely on a range of topics and her publications include: two new books Anglo-Saxon Perceptions of the Prehistoric. Ritual, Religion and Rulership (2013) and One Monastery in Two Places: Wearmouth and Jarrow. Northumbrian Monasteries in an Historic Landscape (2013) and two recent edited volumes: Sense of Place in Anglo-Saxon England edited with Richard Jones (Leicester) and Signals of Belief. Anglo-Saxon Paganism Revisited edited with Martin Carver (York) and Alexandra Sanmark (Univ Highlands & Islands). She has also recently completed a European-funded project, The Assembly Project, examining multidisciplinary evidence for the emergence of assembly sites and administrative frameworks in North Europe AD 300-1300 and is currently preparing the project monograph with the team for publication with the Society for Medieval Archaeology.