Review of the Student Colloquium in Belfast
---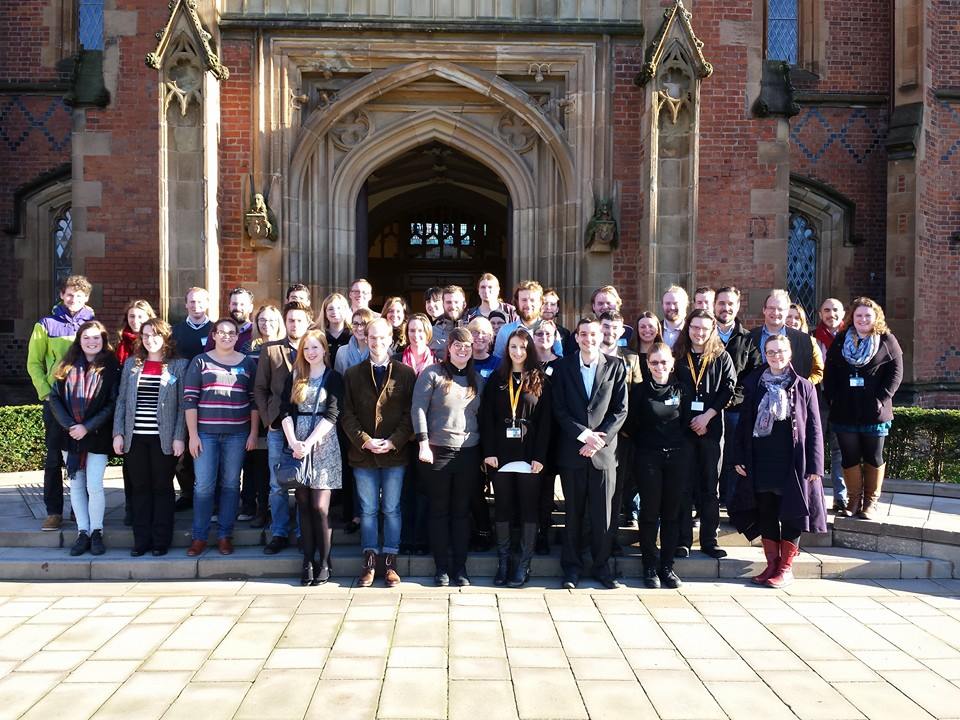 The Society's annual Postgraduate Colloquium took place at Queen's University Belfast in November, organised by Sarah Kerr, PhD student and Student Representative for the Society. With the aim of providing a platform for students and early career archaeologists to discuss current research, the event welcomed delegates from 22 countries, including Serbia, France, Estonia and Italy.
Taking place over three days, the Colloquium consisted of 31 chronologically and spatially diverse papers on medieval archaeology; taking us from Pictish shell middens in Aberdeenshire, to Norse contact in North America, and to weaponry in Slovenia. There was also a poster session, and keynote lectures by Prof Audrey Horning from QUB, Nick Brannon, a local archaeologist, and Mike King, the curator of Down County Museum. The delegates continued the discussions over a sponsored mead tasting event, followed by dinner and wine reception kindly funded by The Ulster Archaeological Society and Elsevier Publishing.
The Colloquium finished with a full-day field trip to Co. Down which included tours of medieval sites in the area, such as Dundrum Castle, Cathedral Hill and the Mound of Down. Each year the Postgraduate Colloquium grows with more delegates from across Europe and the Americas, as it provides a friendly atmosphere in which to present on-going research, and network with other students. The student members of the Society look forward to another successful event next year.