Annual Conference 2020: Call for Papers
---
It is with deep regret that I have to announce the postponement, for the obvious reason, of this year's conference 'Cultures of Cloth', that was to be held in Nottingham later this year. Due to the uncertain times in which we are living the Society will not therefore have a conference this year, but we will let our members know about our plans for next year as soon as possible, best wishes, Stephen Rippon (SMA President)
"Cultures of Cloth"
The Archaeology of Textiles in Medieval Northwest Europe
Society for Medieval Archaeology Annual Conference
University of Nottingham, 10-12 July 2020
Textiles were the single most important manufactured product in the medieval world. Moving from domestic household production to the commercialisation of the textile industry was a primary driver of the development of the medieval European economy and helped to shape medieval landscapes and settlements ranging from rural villages to international cities. Interest in medieval textiles amongst social and economic historians has been growing, while archaeology provides unique data and new perspectives. Textiles only rarely survive in the ground, but permeate all aspects of the medieval archaeological record – from the production of raw materials and the development of manufacturing processes to the growth of international trade, from the use of textiles in ritual and everyday life to the impact of new wealth on the physical fabric of the medieval world.
This conference aims to bring together scholars from both sides of the channel, across the fields of archaeology and allied disciplines, covering both earlier and later medieval periods in Northwest Europe, to explore the multifaceted evidence for the ways in which 'cultures of cloth' drove medieval society and wove the fabric of medieval life.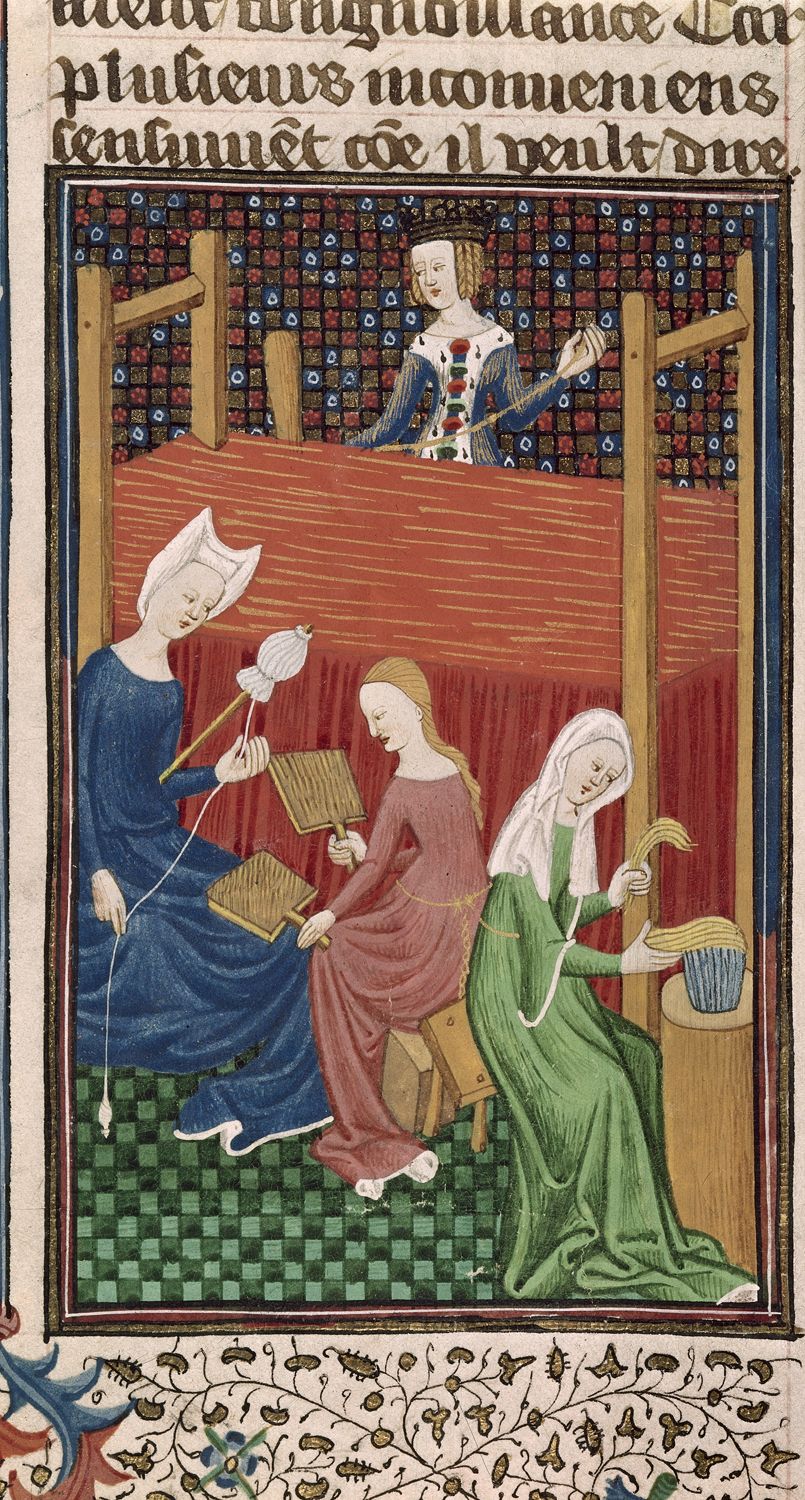 We welcome proposals for papers of 20 minutes length from scholars at any stage in their career using physical evidence to explore the impact of the production, trade or consumption of textiles in medieval Northwest Europe, for any period between the sixth and sixteenth centuries. See full CFP details here.
We would particularly welcome contributions that address international connections between England and the Continent. Questions which might be addressed include (but are not restricted to): to what extent did medieval 'cultures of cloth' represent, reinforce or transcend personal, local, national or international boundaries and identities? What was the impact of the textile industry on the physical world and what lessons might this us hold for today? Can the archaeology of textiles help us better understand risk and resilience in medieval society? How useful is an international perspective for research into the medieval textile trade, and what questions should we be exploring in the future?
We are keen to encourage interdisciplinary approaches and welcome proposals from scholars in the fields of economic, social or cultural history who wish to explore material culture perspectives on these topics. See full details here.
Please submit paper proposals to Chris.King@nottingham.ac.uk by **31 January 2020** (extended deadline).