Exclusive Tour of The British Museum's 'Sicily: Culture and Conquest' Exhibition
---
Sicily: Culture and Conquest: Thursday 4th August 2016
A selection of our members attended a tour of the British Museum's acclaimed exhibition, 'Sicily: Culture and Conquest', led by the exhibition's Curator, Dirk Booms, free of charge.
The exhibition has been described by The Times as 'historically illuminating and visually stunning'. Our lucky members were able to view the exhibition, before the museum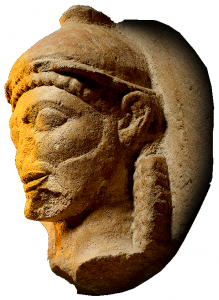 opened to its hundreds of visitors, and experience the archaeology of Sicily – the largest island in the Mediterranean, the home of Mount Etna, and a cultural centre of the ancient and medieval world.
This was followed by an exceptional opportunity to
examine medieval objects recently acquired under the
Treasure Act, care of Dr Sue Brunning, Curator of Early
Medieval Collections.  More information on this event here.
"Thanks for arranging this, Dirk gave an excellent tour!"